Data protection 2018: This website contains two cookies.
One placed and hosted by Yola, to track analytics and provide users with the analytics dashboard.
One placed by Yola, but hosted by quantcast.com, to track aggregate visitor information across Yola-hosted sites.
On Saturday 27th and Sunday 28th October Bayston Hill held an exhibition of photographs of the Bayston Hill soldiers who died in WW1 and of Bayston Hill photographs from days gone by.
A new plaque was unveiled commemorating those who died in WW1 and WW2. All proceeds from the day were given to the Royal British Legion, Ford Branch.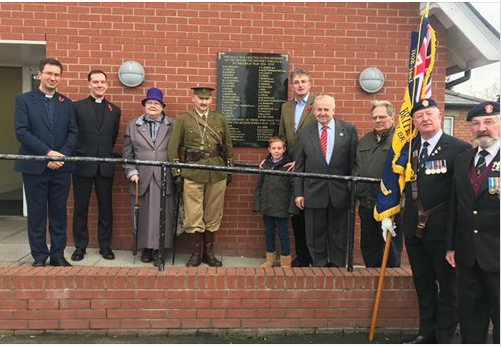 The new plaque was unveiled by Daniel Kawczynski and dedicated by the Methodist minister and Christ Church vicar. Allan Caswell, chairman of the Memorial Hall organised the exhibition.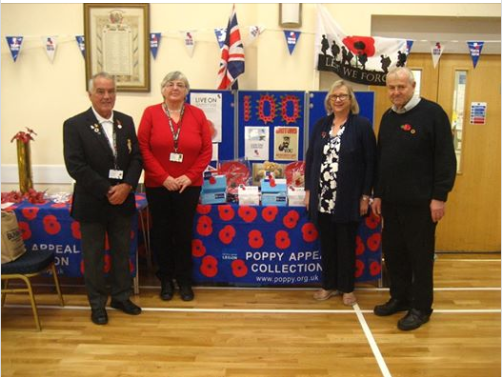 Bill Dawber and Margaret Jolly from the Ford Branch of the Royal British Legion and Angela Greenwood and Allan Caswell from the Memorial Hall Committee.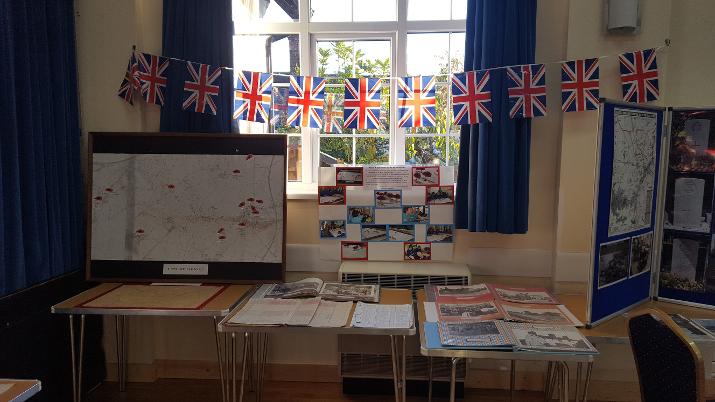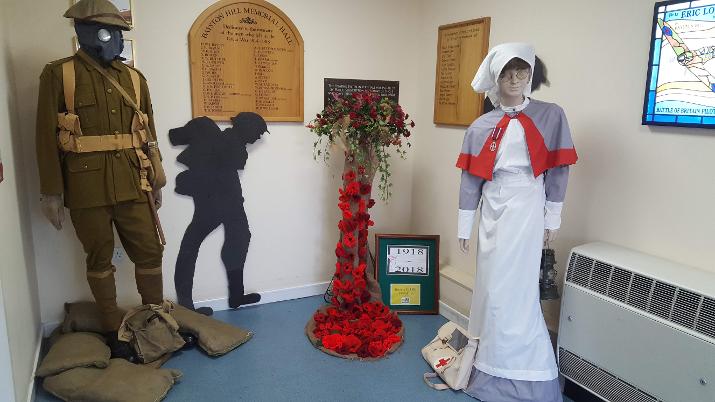 Poppy display by Bayston Hill W.I. Silent soldier by pupils from Oakmeadow school.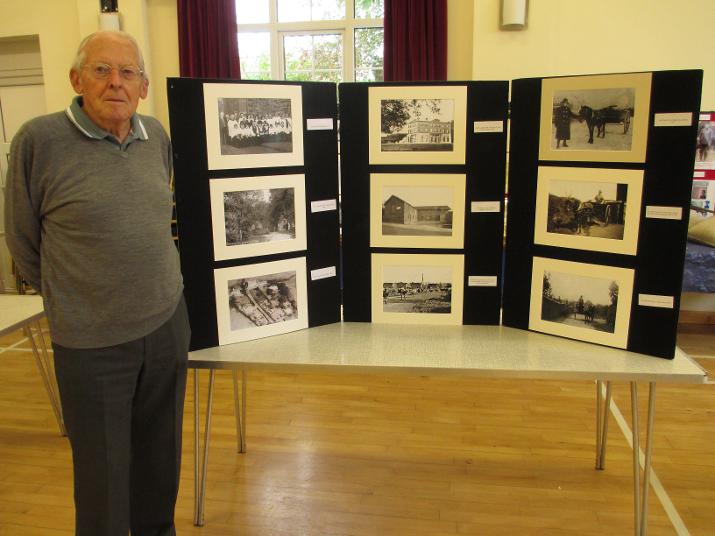 Eric Turrell printed 100 photos for the exhibition.
The Memorial Hall is situated just off the A 49. It can be found towards the bottom of Lyth Hill Road. The hall is well signposted and has plentiful parking. If you have a SATNAV, the postcode is SY3 0DR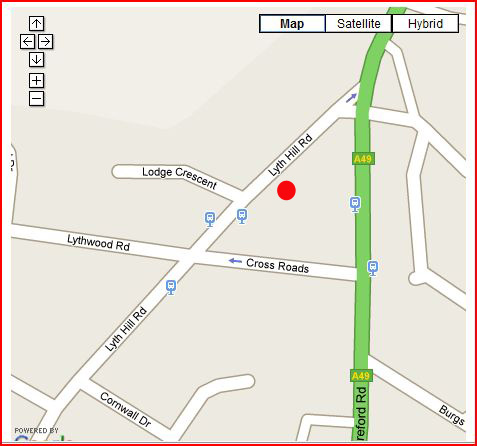 Do you want to help your local community?
Bayston Hill Memorial Hall Committee is looking for new members. We meet ten times a year and oversee the maintenance and running of the hall. If you're interested please contact Allan Caswell 01743 873940