Bayston Hill Memorial Hall dates from 1924 and was built to remember those who fell in the First World War. Memorials were added to after the Second World War and the tradition continues to the present day. The most recent addition is a stained glass memorial to Eric Lock.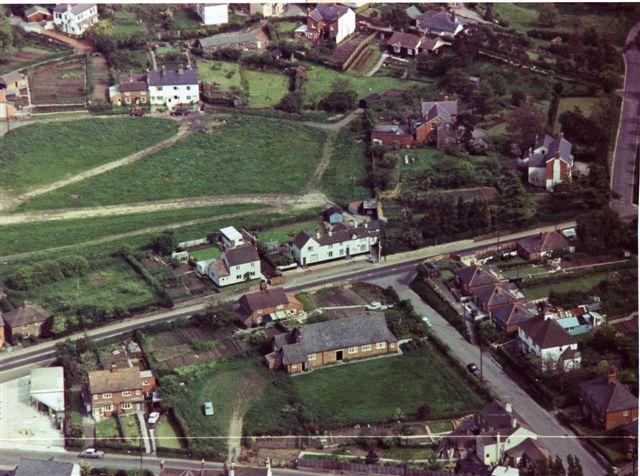 An aerial view of the hall in the 1960s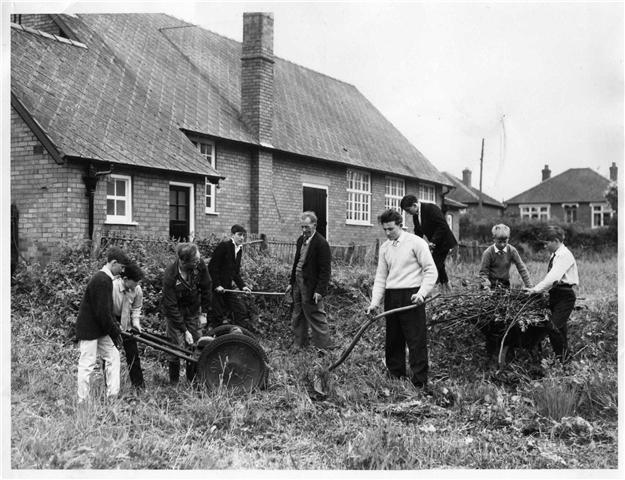 Clearing the ground around the hall in 1959.